Posting your question. Please wait!...
---
Koushik Ghosh and Associates are the best lawyers for Cheque Bounce Cases like section 138 N I Act and Section 420/406 Indian Penal Code in Metropolitan Magistrate Court Calcutta since 2003 .Cheque Bounce Cases in Kolkata are not uncommon these days. In most of the transactions be it re-payment of loan or payment of fees for business purpose, payments are made by cheque. These cheques bearing large amounts sometimes remain unpaid and are returned by the bank on which they are drawn. For such cases consult the Best Cheque Bounce Cases Lawyer in Kolkata.

If you have a Cheque issued by a debtor that has bounced or has been dishonored, or someone has issued a cheque bounce notice against you, or you have received court summons for a 138 NI (Negotiable Instruments Act) complaint against you, Then Don't Worry. Koushik Ghosh and Associates have expert advocates for cheque Bounce cases in Kolkata. We have Expertise in Handling Cheque Bounce cases efficiently. Our Cheque Bounce lawyers will files a suit for recovery of the amount of the cheque along with the cost and interest. A criminal complaint can also be lodged.
Cheque Bounce Service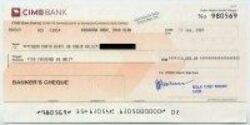 LEGAL ASPECT :

The first step that must be taken in a cheque bounce case is to send a demand letter or legal notice to the person who
We offer best legal service to our clients and we used to appear and conduct case on behalf of our clients all over India as per requirements.

Contact Us
Overview:
Call 7044002839 for speedy and effective results. Kaushik Ghosh and Assotiates are the Best Law firm for Cheque Bounce Case in Kolkata since 2003 .
Address:
2, Bankshall street , Metropolitan Magistrate Court , Kolkata -700001
Email:
kolkatalawyer@gmail.com